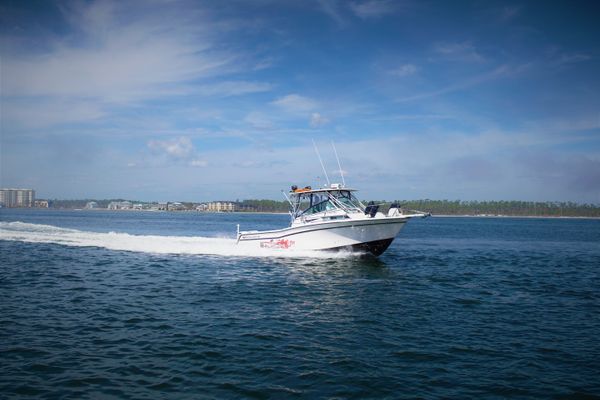 Choose Your Adventure!
You just got certified and are asking yourself, now what? Been diving for years and want to take a relaxing dive in our local waters? A charter trip is for you!
MBT Divers works closely with the best charter boats in the area to ensure our customers have a safe and enjoyable experience at the best value possible. All MBT recommended charter vessels are equipped with proper safety equipment and are operated by Coast Guard licensed and insured captains. All charters will provide a Dive Master to assist with gear and diving.
While MBT Divers just obtained our own vessel, will be more than happy to make arrangements and organize dive trips with any of our affiliated charters for you or your group! However, our other charter boats in the Pensacola area are independently owned and operated as separate businesses.
Book your trip today by calling (850) 455-7564 or email Captain Dave at charters@mbtdivers.com and lets get diving!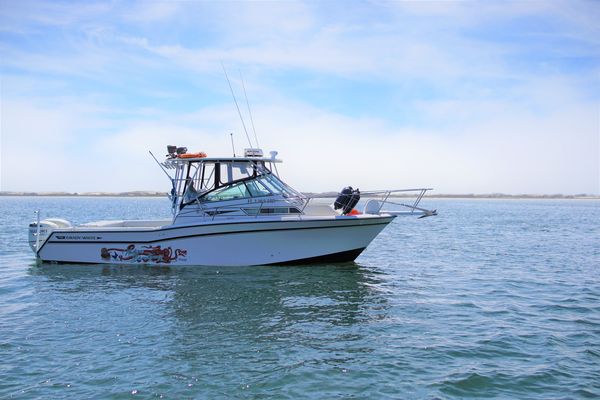 Natare Barathrum
This 30ft Grady White Marlin is the newest charter boat in our crew and is owned by the shop. It is available for up to 6 recreational divers. More details to come in 2022!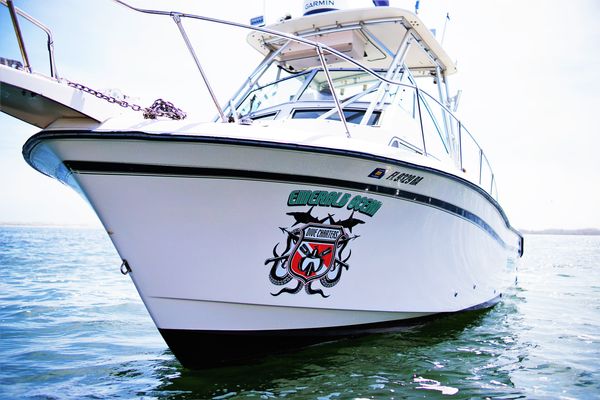 Emerald Ocean Dive Charters
This 28ft Grady White Sailfish was built in 2000 and repowered in 2019 and can hold up to 6 recreational divers. Captain David grew up in Pensacola and the Gulf, giving you the perfect laid back experience, great for your vacation. If you are interested in spearfishing, check out this charter!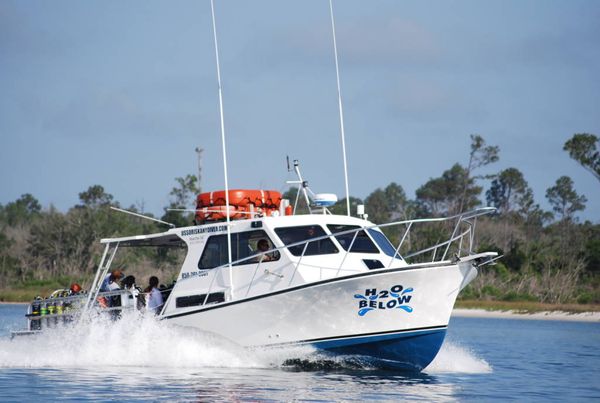 H2O Below
The H20 Below is a 36ft Newton that will hold 16 recreational divers or 10 technical divers. Owned and operated by Captain Douglas, it is one of the largest dive charter boats in the Pensacola area!