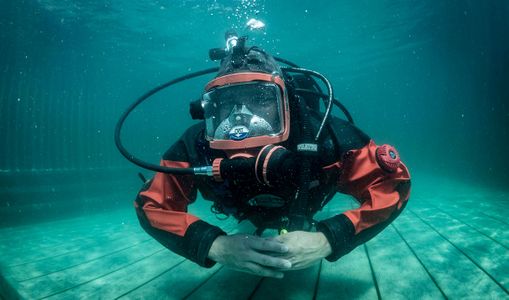 Rescue Diver Course
Finished your advanced, and wondering "what's next"? Wanting to become a dive leader? The SDI Rescue Diver Course is designed to develop the knowledge and necessary skills to effectively perform diver rescues and assist and administer the necessary first aid in the event of an emergency. It is for any certified advanced diver looking to advance in dive training.
Become qualified to enroll in:
The SDI Master Diver Program
The SDI Divemaster Course
PREREQUISITES
Minimum age 18, 15 with parental consent
Current CPR, first aid and oxygen (O2) provider (where local law permits) certification
Advanced Adventure Diver or equivalent OR Open Water Diver Certification with 40 logged open water dives

*Note: CPR, first aid and oxygen provider courses may be combined with the rescue program by qualified instructors.
SOME OF WHAT YOU CAN EXPECT TO LEARN
Prevention and causes of diving accidents
Stress and psychological factors
Physical conditioning
Equipment
Surface drowning syndrome
Diving lifesaving
Self rescue
Diver assists
Surface and underwater rescues
Types of transports
In-water artificial respiration
Boat and shore exit techniques
Diver first aid
Review of oxygen administration
Hyperbaric injuries and management
Information collection
Access to a hyperbaric chamber
Accident Management
Access to emergency transport/assistance
Accident reporting
Liability and related legal considerations
In-water skills
Identify and assist a diver simulating

Breathing difficulties
Tiredness
Leg cramp
Early panic symptoms

Locate and bring to the surface a diver simulating unconsciousness to the surface from approximately 20ft/6m
Upon surfacing, transport the unconscious diver 150ft/50m to the shore or boat, simulating in-water rescue breathing
Removing unconscious diver from water
COST
$249 - Includes books, pool and open water training, instructor fees, air fills (additional charge for nitrox), and administrative fees.
You will be required to provide your own SCUBA equipment for the advanced class. For those of you who do not own their own gear, MBT Divers offers a ONE time charge for the renting for the full class.
See Advanced Adventure Diver for required equipment.
SIGNING UP
There is no deadline or specific time requirement for signing up for any of our courses, however we recommend that you sign up for courses as early as possible to reserve your spot and provide time to preview the course materials. All course fees are NON-REFUNDABLE.