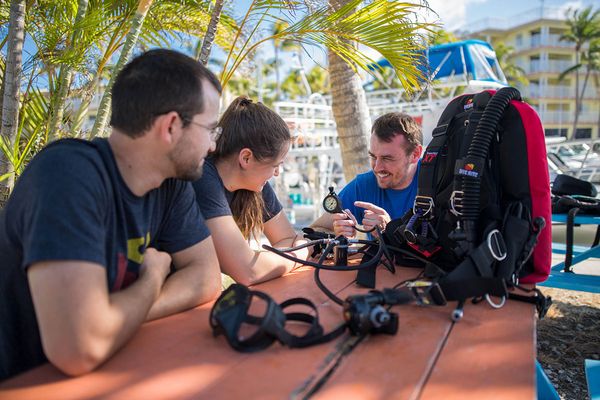 Pensacola Scuba Training & Gear
Whether you want to get your scuba diving certification, go on a diving charter, or need repairs on your diving gear, MBT divers offer professional scuba training and gear for everyone.
Our training programs are specifically designed with fun and flexibility in mind, and any course we offer can be tailored to your specific needs or schedule.
Schedule your charter, scuba training, or visit us to browse our wide selection of scuba gear today!